Welcome to Restaurants on the Uptake blog! Nothing goes together better than travel and food…that wonderful blend of cultural freshness and gastronomic delight. The talented crew that makes up the Restaurant blog is committed to sharing the best this country has to offer. From steakhouses to sushi, from fine dining to the greasy spoon, we will bring you an honest take on food!
Do you have a suggestion or comment about a place to review? Would you like to be a guest writer? All inquiries can be directed to alison DOT osborne AT uptake DOT com
How about press information for Uptake? Visit our Press & Blogger Information Section
The Restaurant Divas:
Alison Osborne has been with UpTake for the past year as a regular blog contributor as a member of the marketing team. Alison is a native Texan and recent transplant to the Bay Area. Two of her biggest passions in life are travel and food. When work gets in the way of travel, which it so often does, she likes to use food from other cultures to transport her across the globe. She also loves to share these culinary experiences with others, which is where the Restaurant blog comes in!
I have made traveling a serious hobby of mine. In 2005, my husband and I spent a full year traveling around the world. Some of the highlights were trekking in the mountains of New Zealand, scuba diving the reefs of Fiji, riding elephants in a Thai jungle and taking a slow boat down the Mekong River into Laos (fun, but really hard on the backside!) My most recent adventure was to Peru where I hiked in the Sacred Valley amid the Andes, passing through small villages filled with colorfully-dressed campesinos and ill-tempered Alpaca.
Jennifer Miner is a professional travel writer with a weekly luxury travel column at Suite101, an e-magazine. Her luxury travel column consistently gets more than 70,000 page views per month. Blogging about restaurants at Uptake has been enjoyable for Jennifer; culinary travel is an important aspect of any vacation, and she is happy to cover this angle as well. She is one of the founders and co-writers of TheVacationGals.com: This is a fun, friendly travel site created in September, 2009. Going beyond the ever-popular family travel topic, they cover girlfriend getaways, romantic vacations, and destination/hotel reviews. She also frequently guests on morning radio shows, talking about all things travel.
As a travel writer, I've been on many terrific trips. However, my favorite vacations to date were to Florence and the Cinque Terre in Italy (international) and Napa Valley CA (within the States). Florence, of course, is famous for its Renaissance-era architecture and art, and the impact the Medici family had on both. Historical travel, while not a focus of my writing, has always been my "closet nerd" favorite. Seeing world-famous art such as Botticelli's Birth of Venus, is awe-inspiring. And Napa Valley – with its vineyards, rolling hills and perfect weather – is my pick for the most romantic weekend getaway destination in the U.S.A.
Read more from Jennifer on TheVacationGals or Suite101.
Sharon Castellanos is a writer and photographer based in San Francisco. She  writes regularly about hotels and restaurants for Uptake and contributes to Tonic News. Five years ago she began her personal quest to inspire travelers with her site, Everywhere Travel, after spending the dot-com era in Tokyo as an expat.  In addition to her day job, Sharon is busy working on a series of books featuring her rescue dog Cleo, the Grouchy Puppy.

While we lived in Tokyo, one of my favorite vacations was spending Labor Day weekend in Hong Kong. Before leaving Schwab, my husband and I spent the month of May in Italy. We rented a villa on Lake Como for a week, which ended up being next door to George Clooney and a beautiful apartment in Venice next to the Guggenheim Museum for a week. It was very decadent but incredibly satisfying to leisurely savor each location. Italy is one country I could return to again and again.
Read more from Sharon at EverywhereTravel.
Julie Sturgeon is an Indiana-based writer with more than 20 years of professional writing experience. Her résumé covers everything from lifestyle reporter to sports writer. Currently, you'll find her byline in Fast Casual, QSR, Instore Shopper, and Bankrate.com. Her awards include first place in the Writer's Digest magazine national feature contest and a regional award from the American Society of Business Publication Editors for best special section.
When she's not researching and writing, you'll likely find her on the road — she thinks nothing of driving her Miata from Hollywood, Florida, to Indianapolis in one day by herself. So it was a natural for Sturgeon and her husband to start a travel agency as a second business – Curing Cold Feet is a home-based venture with Montrose Travel.
My Favorite Vacation: Only one? Certainly the most memorable was the time my husband broke his kneecap a week before we were to fly to Hawaii with friends for two weeks. We put him on the airplane anyway, and then wheeled him around the O'ahu and Maui tourist spots. We'd park his chair, hand him a warm Pepsi and Vicodin, then disappear to have fun. We have fabulous photos from the top of Diamondhead, a morning parasailing adventure and full-day snorkel sails. He recalls the port-a-pots at the Haleakala National Park.
Read more from Julie on her blog, CuringColdFeet.
Sonia Mansfield recently moved to San Francisco from the East Bay, which is about 30 miles away, but it might as well be 3,000 miles away. San Francisco feels like an entirely different country to her, so she spends most of her time "traveling" within her own city limits. Sonia is an award-winning writer, who has slaved away for many entertainment websites and newspapers with every title imaginable, including reporter, humor columnist, TV critic, features editor, entertainment editor, gossip columnist, travel editor and food editor.
I haven't traveled nearly as much as I would like. I have been to tropical paradises such as Hawaii and roughed it in the wide-open fields of Wyoming, but (so far) my favorite vacation is Vegas, baby, Vegas. A few years ago, my sister and I road tripped to Las Vegas. We stayed in a nice room at Caesar's Palace. We checked out some fantastic shows, ate fabulous food, sipped delicious drinks, got our groove on, lounged around by the pool, got massages and shopped. I think we even managed to gamble a little. I love that my sister and I were able to take time from our busy lives filled work, family and, well, life and hit the road for some sisterly fun.
Read more from Sonia at her blog, The Sonia Show.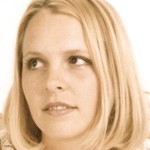 Tricia Honea is a native Californian that doesn't get to travel nearly as much as she would like. Tricia used to manage a restaurant for a major chain and though she loved it, was glad to get out of the business and get a chance to be on the other side of the table. She is a homemade gourmet and loves to try her hand at making / creating new recipes for her family to enjoy. Tricia also tries, tries being the key word, to keep up with her life as a busy mom on her own blog Turning Trix.
My favorite vacation: Wow, I've loved all of my vacations. My most memorable would have to be our family vacation to Hawaii in October of 2004. It was my first time to the island of Maui and it was magical from the moment I stepped off the plane. The sense of peace and relaxation permeated my very being and remained with me the whole time. From "world famous" breakfast burritos at Colleen's to a cheeseburger lunch at Cheeseburger In Paradise to the Lobster Bisque at Mama's Fish House for dinner, it was a culinary treat for the mouth. The sights and sounds of the island were exactly what I needed at the time to vacate.
Read more from Tricia on her blog, Turning Trix.
Kayt Sukel is already planning her next trip. An American freelance writer based in Germany, she has climbed to Petra's Al-Deir on a disobliging donkey, accidentally got mixed up in a Franciscan pilgrimage in Jerusalem, explored Malta's prehistoric temples and repeatedly indulged her street food addiction in Istanbul — all with her young son in tow.  Her work has appeared in such publications as Wine Enthusiast, USAToday, the Washington Post, National Geographic Traveler, Continental and Delta Sky magazines.  She is also a contributing editor at Travel Savvy Mom where she openly and avidly discusses potty training on the road.  A lover of food, wine and all other travel-related excess, she loves being able to share great restaurants both in Europe and the U.S.
Read more about Kayt, here.