"We need to go celebrate," she said.  "This is such an exciting time for you!"
I was in New York City for my book launch.  My first book launch, such that it was.  DIRTY MINDS: HOW OUR BRAINS INFLUENCE LOVE, SEX AND RELATIONSHIPS had come out a few days before.  And I was definitely in the mood to celebrate.
So why not hit the Gramercy Tavern–a place that has been consistently rated as one of the city's best restaurants?  I was all for it.
We were seated in the Front Room, the place to see and be seen for lunch.  I arrived 15 minutes early.  At first, I was the only patron, quietly sipping on iced tea and staring out the window.  I took the opportunity to snap a photo.  But by 12:30pm, the joint had filled up.  It seemed to happen in the blink of an eye–folks just appearing until there was not an open seat in the room.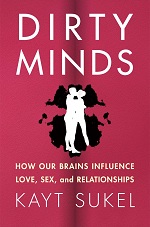 The food was fantastic–I went with the soup special of the day, an old-fashioned, hearty chicken and matzo ball soup.  And you have to know that the service was impeccable.  I couldn't turn around without having my iced tea glass refilled. They were thorough without being pushy.  You have to appreciate that.
But I enjoyed the ambiance just as much.  I'll admit eavesdropped a bit.  One pair to my left was talking about a recent private Lenny Kravitz concert (apparently, he is as dreamy as you'd think in a small, intimate venue).  Another table was discussing their upcoming trip to Sundance Film Festival (new Uggs were in order).  I 'd like to think that maybe they were listening in on me talking about my book.  You never know.
But next time I want a celebratory lunch, I'm going to remember the Gramercy Tavern–especially if I want to see and be seen.  I can't think of a more perfect place to do it.
———-
Gramercy Tavern
42 E 20th Street
New York, NY 10003
Tel.:  212.477.0777
———-
Photo courtesy of Kayt Sukel.